Background
This project opens up debate on a difficult subject: Freedom of expression, faith and security.
The murders at the headquarters of Charlie Hebdo in Paris in January 2015 served to bring these issues to the fore. In much Western media, the aggression came to represent an attack on a core value – freedom of expression – that is often viewed as a key pillar of democracy.
Yet, research conducted by the Media in Political Transition Project at POLIS indicates that this case, the latest to spotlight the resentments first triggered by the 'Satanic Verses' twenty years ago, was very differently presented in Western and Muslim media. Moreover, it suggests that broader debate around these differences is critical to reducing the disaffection and distrust marring relations between Muslim and non-Muslim communities. In contrast to the debate in the Western media, centred on freedom of expression and its limits, MENA region media focused on nuances of blasphemy and defamation. This has highlighted the need for a more profound understanding of the philosophies, ideologies, and ethics that define freedom of expression within different faith communities, a point frequently raised in media emanating from the Muslim states along the southern Mediterranean, but which has too often not been communicated to communities in Europe.
Differences and similarities between Western and Muslim media speak to deep divisions in the social structures governing freedoms and responsibilities of expression, offence and defence. Indeed, how freedom of speech is interpreted by legal, ethical and communication experts in Muslim states diverges markedly from Western, or even globally established tenets. Yet, the nuance between freedom of expression, freedom to offend, and hate speech is equally problematic in the West, as illustrated by official French government condemnation, the same day as the Charlie Hebdo shootings, of a French comedian known for his anti-Semitic statements.
This portal will harness research and data on freedom of expression produced by the University of Cambridge, and will disseminate new research. 
Objectives
In order to advance understanding of the salient issues, a one-day workshop will engage research conducted at the University of Cambridge on European and Middle Eastern media responses to Charlie Hebdo, on the hate crime that is building against British Muslim communities, and on the religious sensibilities at play.
In bringing this research, with its various nuances, to the attention of policy-makers facing the challenge of protecting society's freedoms, and by utilizing the data and analyses of these studies, combined with the expertise in faith relations of the Woolf Institute and the Centre of Islamic Studies, the purpose of this workshop is four-fold:
To share research on current media discourses surrounding freedom of expression and associated responsibility;
To discuss and define the core dilemmas;
To provide impact through novel approaches within law, policy and media;
To highlight the importance of conducting further research that explores attitudes held by non-Muslims towards Muslims and vice versa, how such attitudes are shaped by high-profile news events such as the Paris murders, and to determine how they impact the lives of British Muslim, Jewish, and other faith communities as they search for positive ways to live together.
To inspire thinking that enables freedom, respect and security to be understood as mutually reinforcing within an increasingly globalized public square.
To develop a framework that can be shared  through media, policy briefs and scholarly papers in order to reach a broad audience. 
Aims
'On the ground impact/knowledge exchange': The workshop will enhance awareness at the public level of research and evidence-based knowledge conducted through several initiatives at Cambridge in key areas for policy-making. The workshop will likewise enable development of new contacts and liaisons between engaged academics, media representatives, faith leaders and political/government figures, and provide a learning opportunity across sectors. Importantly, it will raise fundamental questions and encourage debate in a safe environment about legal, ethical and mediation of the issues raised around freedom of religious sensibility, responsibility, blasphemy and freedom of expression.
'Engagement': The workshop will lay the groundwork for ongoing engagement between academics and the public sector, media representatives, faith communities and third sector organizations involved in these issues, in order to further long-term impact through research sharing that promotes learning and debate, and informs outputs from government and the media (British and MENA). Previous successful media engagement in this area is exemplified by Radio 4's coverage of the January 29, 2015 Woolf Institute seminar, 'Freedom to Offend: A path to conflict?, led by Rowan Williams, Atif Imtiaz and Ed Kessler (http://www.bbc.co.uk/programmes/b050xwh3).
'Promoting best practice across social science research': Publications, working papers and blogs on the websites of all three University collaborators in this project will encourage awareness of the research and promote new linkages in the academic interpretation of the work already conducted. This will not only increase the impact of what are at the moment discreet areas of research within Cambridge, but will aim to reflect the practical considerations that are expected to surface in the workshop, and thereby contribute to promoting best practices in this area of social science research.
The Centre for the Study of the International Relations of the Middle East and North Africa (CIRMENA) is based within the Department of Politics and International Studies and is a multi-disciplinary research Centre, committed to advancing innovative scholarship and active academic engagement in the geopolitics of the modern Middle East and North Africa.

The aim of the Centre is to be a resource for regional study with a particular focus on politics, security, economic issues and the media. At a time of rapid change in the region, the Centre provides a platform and networking to stimulate exchanges of expertise, highlight a diversity of research, and foster opportunities for academic collaboration between students, university scholars, practitioners and policy-makers.
The Woolf Institute is a global leader in the academic study of relations between Jews, Christians and Muslims. Established in Cambridge (UK) in 1998, with close links to the city's famous University, the Institute is recognized around the world for the excellence of its research, teaching, policy and public education programmes.

The aim of our work is to connect the multidisciplinary study of relations with broader practical and theoretical questions, including the importance of trust in everyday life, the role of religion in international diplomacy, and improving end of life care in local hospices. We strive, in our research and outreach, to demonstrate how greater understanding of commonality and difference can inform and enhance the wider public good.
The Centre of Islamic Studies at the University of Cambridge aims to promote a constructive and critical understanding of the role of Islam and Muslims in wider society, with a focus on the UK and Europe. We aspire, through world-class research and dynamic public education, to disseminate knowledge and facilitate informed discussion between academics, policy-makers, the media, the public, business, the third sector and other institutions with an interest in Islam in the contemporary world.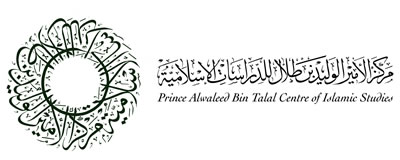 The Centre of Islamic Studies ispart of the University of Cambridge and is supported by a generous donation from the Alwaleed Bin Talal Foundations. All publications are available to download for free from here.